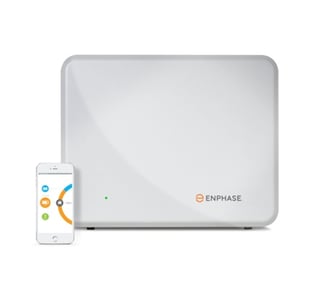 Residential Solar Power plus Energy Storage looks poised to grow over the coming years as the technology improves, prices come down, and more financing models become available. With new advanced battery storage products coming from companies such as Tesla and SolarCity, Enphase, Sunrun and others, home energy storage will be a hot space and allow homeowners the opportunity to generate, store, and use their own power. Utility executives are keeping a close eye on both the risks and the potential opportunities.
According to an Accenture Worldwide survey of utility industry executives, as reported in Solar Industry Magazine, residential solar power commonly referred to as DER for distributed energy resource is top of mind for many utility executives. These executives feel the landscape is changing rapidly, and they will need to evolve quickly to keep up. 66% of executives expect rising competition in the energy storage area, with up to 77% either investing or planning to invest in energy storage over the next 10 years.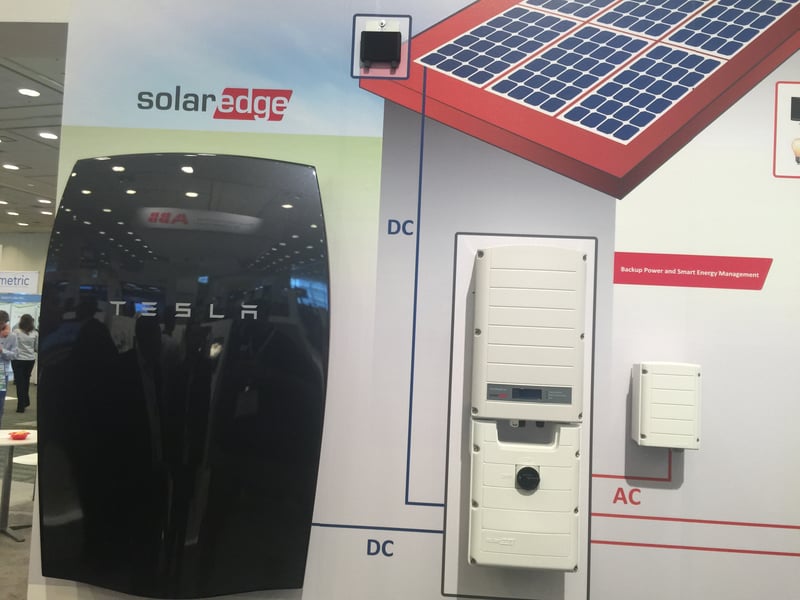 Photo: Tesla Powerwall with Solar Panels and Solaredge Smart Energy Management System. Source Getsolar.
On the one hand utility companies feel the threat and the disruption from residential solar power, both in their operations and in their finances, and on the other hand they see the need for regulatory change in order to seize the day and build new businesses around the opportunity. In particular, rooftop solar power plus home energy storage combined could allow homeowners to significantly lower their need for the utilities services. Solar Industry Magazine quotes the Accenture Survey describing part of the situation:
"As consumers invest in residential storage and are able to use stored electricity instead of purchasing it from the grid at times of peak demand and price, distribution businesses will face a decrease in demand and consumption on their network. This will impact the utilization of grid resources, putting revenues at risk," says Stephanie Jamison, global managing director of Accenture Smart Grid Services.
"However, we see utilities learning from their experience with PV, where they faced rapid growth in residential deployment without sufficient means to manage the effective integration of the new supply, and lagged in developing complementary services, like installation, maintenance and dispatch optimization, leaving the doors open to new competition. Utilities recognize that PV-plus-storage represents an existential threat to their businesses if they don't get into the game early."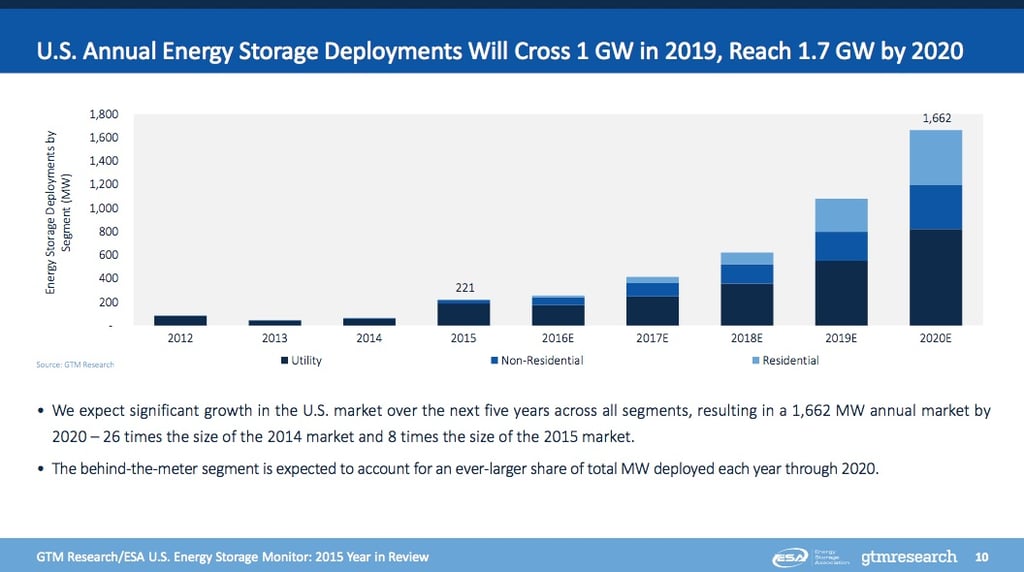 The "GTM Resesarch/ESA US Energy Storage Monitor: 2015 Year in Review" reports that the US Energy Storage business could grow to $2.5B in 2020, 8 times the size of the current market. While solar and other "distributed" energy sources (distributed just meaning individual rooftop, or not centralized in a power plant) pose somewhat of a "headache" to utilities because of the intermittent nature of the generation, and the utilities need to integrate them into the larger grid. Solar plus Storage could significantly smooth out variability and make integration easier. Except it could also cut out a significant portion of traditional business for the utilities. This is what the responses in the survey appear to be indicating. While residential battery storage is still quite expensive today, and only makes sense in a handful of states, it is forecast to drop in price in the coming years, opening up more markets.
As reported reported previously, Residential Solar plus Storage is rolling out in the Hawaii market already, because they have expensive electricity, and a lot of solar already installed,creating difficulties for the utility company to integrate all the solar into the local grid. Many of these new residential solar plus storage systems in Hawaii will operate fairly autonomously, generating and consuming their own power on site, with the option of a hook up to the grid as a back up.